How to Make Money from Home with PPC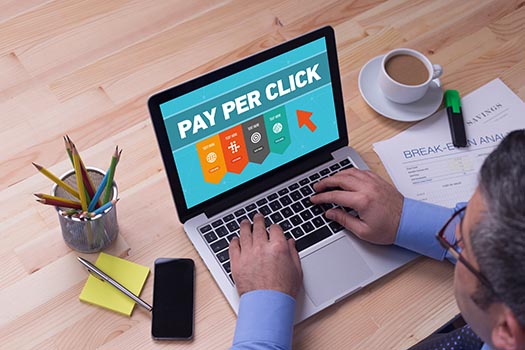 If you've been thinking recently about different ways to make money without having to spend eight hours or more in a cubicle every day, you're not alone. Each day, thousands of ordinary people wake up dreading the daily routine of answering phones, dealing with bosses, and completing nonstop paperwork. If this sounds like you, check out this step-by-step guide to earning money with pay-per-click right from the comfort of your own home, brought to you by the experts at Saba SEO, a leading SEO company in San Diego.
Promote Your Own Business or Run Campaigns for Other Companies
One of the great things about earning money from home with pay-per-click programs is that you have the option to either start your own business and promote your products online or make money as a consultant helping other businesses succeed using pay-per-click campaigns. No matter which way you decide to go, the steps are essentially the same.
Create an Account with Google and Research Keywords
While there are a number of different online systems and social media websites that offer pay-per-click advertising opportunities, Google is your best option when starting out. Create an account with Google and search for their ads platform. Here, you'll see the "Keyword Planner" tool that allows PPC experts to perform research on potential keywords to target.
Choosing the right keywords is a vital step in launching a successful pay-per-click campaign. Use the planner to narrow down the words you want to use. Remember, never use words that are too broad, or you'll get the wrong types of clicks. For example, choosing "cars for sale" will likely get you clicks from people looking for any type of car, while "Honda for sale" will narrow down the number of clicks for better results.
Create the Ad
Once you've picked your keywords, it's time to create your ad. You'll have the option of choosing "Google Search Display" or "3rd Party Websites" for the placement of your ads. For the first time, choose "Google Search Display," which will only allow your ads to show up in Google search results and not on third-party websites as a banner ad. Now, make sure you include your keyword in both the headline and the description of the ad to give you a lower cost per click and increase your quality score at the same time. Make the ad catch the browser's attention. Your headline should be witty or catchy and stand out from the other ads so potential customers will click on it.
Track the Ad
Check your campaign statistics by logging in to your Google account on a regular basis. If the ad isn't performing well after 72 hours, pull it down, change the verbiage or picture, and try again. Always monitor your ad spend, and never go over your budget. Google will ask you how much you want to spend daily, so make the marketing budget last as long as possible.
If you need a focused PPC campaign for your business, turn to Saba SEO, a leading provider of San Diego SEO service. Our paid marketing plans are ideal for businesses that need increased website traffic and better conversions. We can create ads for your business that are sure to appeal to your target audience and increase your online visibility and search engine ranking. To learn about our paid marketing plans, give us a call at 858-277-1717.