A Guide to Successful Email Campaigns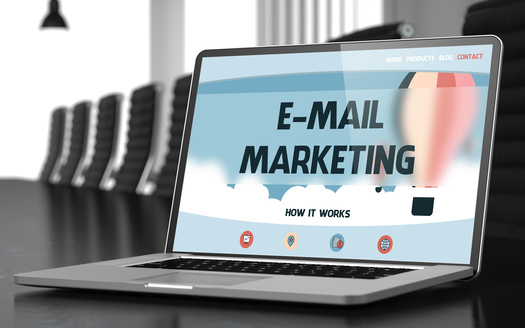 Email marketing is a form of marketing that can make the difference between a profitable and a failing business. The point is that the direct effect of any marketing campaign is the generation of leads for your sales team, which will eventually convert those leads into sales. Companies increase their ROI by widely promoting emails sent out via email marketing. Your emails should contain special promotions and content that's engaging and enticing to receive. If you're looking to get the most out of your email marketing efforts, here are some tips to point you in the right direction, brought to you by Saba SEO, the experts in internet marketing San Diego businesses rely on for marketing strategies that get high-quality results. 
Know Your Goals
First, you need to know why email marketing works for you. Make sure you have a clear idea of where you need to improve concerning your marketing campaigns. The most important thing is to understand the drivers behind the success of the campaigns. Every marketing strategy exists to drive sales. You should clearly understand your goals to maximize ROI from your email marketing.
Segment Your Email Marketing Lists
Segmentation allows you to send relevant offers to your customers and prospects. The campaigns that are relevant to their recipients get the highest open and click rates, click-through rates, conversion rates, and the most money. The brands will be able to provide their potential customers with a broad selection of products and services and ensure they reach out to the right people with the right messages.
Create Emails in Line with Your Brand
Your email marketing aims to generate leads for your sales team to convert those leads into sales eventually. Your email will be the primary channel for your sales efforts. Your email addresses, lists, and media should be treated as your asset and composed of the best-quality email addresses. You should have an email client where your email campaign can be updated and edited, but it can be considered the main channel for your marketing.

Email marketing evaluates and optimizes your marketing based on the data you receive from your campaigns. Much can be learned from this data, and the key is to know where to look. Take a deep dive into your data, and you'll see what you can learn to improve and increase your ROI over time.
The San Diego SEO and digital marketing experts at Saba SEO can help you create an email marketing strategy designed for optimal customer engagement and retention. With more than two decades of experience helping businesses optimize their marketing efforts, we assist clients with social media marketing, SEO, PPC, web design and development, and internet marketing. If you need help developing a marketing strategy that takes your business to the next level, call one of our specialists today.