How to Add SEO Power to Your WooCommerce Plugin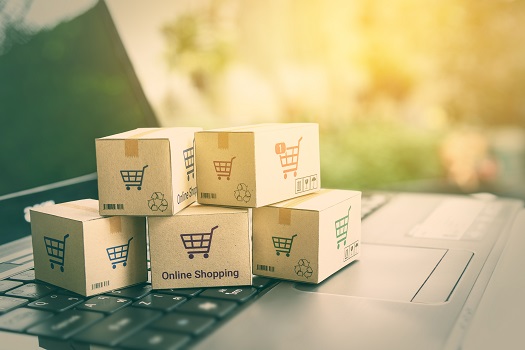 Adding a WooCommerce plugin is a good way to turn an existing WordPress site into an e-commerce website and generate a steady stream of online revenue. While the plugin operates on nearly 40 percent of all online stores, it still needs an effective SEO strategy. The San Diego SEO service providers at Saba SEO share a few tips on how to add SEO power to your WooCommerce plugin.
Do Your Keyword Research
If you're running an e-commerce website, you need to find out what keywords people are using to search for your products. The Google Keyword Planner tool can give you plenty of useful keyword data. SpyFu is a tool you can use to see what keywords your competitors are using to target the same customers.
Create Product Descriptions
Provide a brief description of all your products and include keywords when it makes sense to do so. Just avoid using the manufacturer's description verbatim since this could raise duplicate content flags with Google.
Make Unique Title Pages
Since online searchers are habitual skimmers, anything that clearly states your offer can be helpful. Make your titles for product and category pages unique and SEO-friendly with relevant keywords. Using primary keywords for category pages may attract a broader range of customers. For instance, you might use a main keyword for swimming pools and secondary keywords for pages specific to in-ground and above-ground pools.
Present Clear Navigation
Many people find e-commerce websites difficult to navigate. To improve navigation, make sure your WooCommerce-backed site includes:
• Your main product categories
• Visible links to a few of your high-ranking pages
• Secondary links to your footer to give search engine crawlers access to your site's details
Upgrade Generic URLs
WooCommerce URLs use product IDs for permalinks, which results in generic, non-descriptive URLs. Make your URLs more appealing to searchers by going to Setting >> Permalinks to change your product page URLs to something like: "Website.com/name-of-product."
Make Your Meta Descriptions Unique
Using generic meta descriptions won't help you out much with your optimization efforts. Instead, take the time to create your own unique meta descriptions for product and category pages with relevant keywords and mentions of your brand/business.
Add Alt Text for Your Product Images
The purpose of alt text is to allow search crawlers to read your product images and make it easier for visually challenged visitors to know what your images are. Go to the media gallery on your dashboard to add image-related text in your WordPress site.
Watch Out for Duplicate Content
If you sell certain products that are very similar, watch out for possible duplicate content issues. For instance, you might sell four kinds of chocolate chip cookies. Make the page for each product as different as possible by highlighting unique differences between each one.
The WooCommerce plugin is popular because of the many ways it can be customized to fit specific business needs. When it comes to the WordPress platform, there are several marketing tools that can be used to boost your site's appeal to your target customers. All in One SEO Pack, Yoast SEO, and WPtouch are a few plugins that can increase your e-commerce site's SEO power by pointing searchers in your direction. Lastly, there are some WooCommerce SEO themes already optimized for search traffic that may work well for your website.
If you need help creating an effective SEO strategy for your business, turn to Saba SEO. We are a leading San Diego SEO agency with over ten years of experience in search engine optimization. Unlike other marketing companies, we rely on time-tested white hat SEO tools and tactics to boost our clients' online visibility. Our experts stay up to date with the latest changes in search engine optimization rules and offer customized and quality-assured solutions. To talk to one of our professional SEO Managers, give us a call at 858-277-1717 today.