Why Content Marketing Is Essential for Small Businesses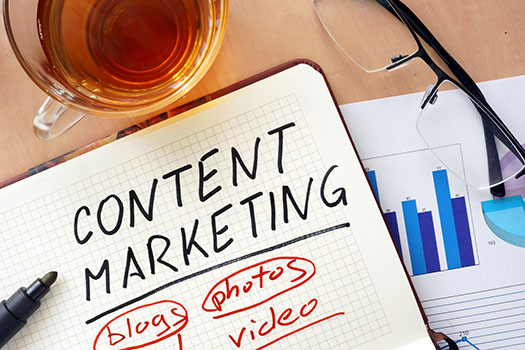 Content marketing isn't just a "big business thing." It's an approach to getting out the right message to the right potential customers that can benefit any business, regardless of size, budget, or even location. If you're still not fully convinced, below you'll find some of the more appealing reasons every small business should use content marketing, provided by Saba SEO, one of the most innovative San Diego marketing companies you can work with.
Provides an Excellent ROI
A comprehensive content marketing plan that's in line with your business's needs can easily give you an impressive return on your investment. As far as costs go, content marketing costs roughly 60 percent less than outbound or traditional marketing methods. Segmented email marketing campaigns alone can boost revenue by nearly 700 percent. Your ROI could further be improved thanks to:
• More productive leads
• Increased awareness of your business
• The ability to address very specific customer needs
Offers Something of Value
The people who subscribe to your emails, visit your website, read your blog posts, or check out your social media content don't want a 24/7 marketing pitch. Content marketing allows you to provide content that showcases your business's values, talks more about the benefits of your products and services, and offers useful advice and tips.
Spreads the Word About Your Business
If you produce and distribute high-quality content, people are going to share it, which means more people will get to learn about your business. Once content that's well-written and fully optimized is out there, it has the power to:
• Continue to generate traffic back to your site
• Get more people interested in your business
• Boost your reputation as a source of reliable information
Increases Your Organic Search Visibility
Another great thing about content marketing is that it levels the playing field. High-quality content that's properly optimized and distributed can boost your visibility on search engines. What's more, you don't need a massive marketing budget like the big brands to see results that mean something for your business. Plus, there are techniques you can use to localize your content to target specific geographic areas.
One more reason to use content marketing to tell the world about your small business is the increased popularity of ad-blocking software. In fact, more than 600 million devices have ads blocked from them. But content can be distributed in a way that's not directly in your face or distracting, which makes it more relevant and appealing.
The content marketing specialists at Saba SEO, a premier provider of San Diego SEO services, can help you develop a winning marketing strategy focused on delivering high-quality content. We provide expert assistance to businesses that need help with content development, website management, and social media marketing. In addition, our many years of personal experience helping clients with Internet marketing, PPC, search engine optimization, and website development make us one of the most trusted marketing firms in the industry. If you need help enhancing the quality of your content to take your marketing strategy to the next level, give us a call today at 858-277-1717.